Geotechnical and Environmental
Consulting Excellence for the North Bay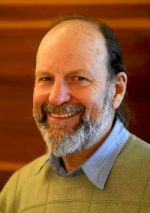 CERTIFICATIONS
Registered Geologist, California, No. 3773
Certified Engineering Geologist, California, No. 1154
OSHA 40-Hour Hazardous Waste Activities Training & Annual Refreshers

ABOUT
Mr. Glomb has 40 years of experience as an engineering geologist and has conducted a variety of geotechnical and environmental investigations for individual property owners, prospective home buyers, public works agencies, developers and civil engineering firms.
Mr. Glomb has expertise in evaluating the geologic stability of homesites for prospective home buyers as well as Phase I and Phase II Assessments for real estate transactions.
In addition, he has performed landslide, and active fault and groundwater availability investigations. He has conducted extensive mapping projects to identify geohazard prone terrain. Mr. Glomb has experience with such subsurface exploratory methods as down-hole logging, GPR, seismic refraction and videologging.
Mr. Glomb has conducted foundation investigations for single-family residences as well as commercial/industrial projects. He has managed and conducted geotechnical investigations for mass grading projects for tracts and single homes as well as observation and testing during grading.
Mr. Glomb and his associates have experience in evaluating the soil and geologic impacts of septic systems on slopes. They have experience in evaluating soil types and their suitability for septic fields, including the performance of percolation testing as well as the design and construction of septic systems.
He has also conducted underground fuel storage tank investigations. He is experienced in the planning, installation and sampling of groundwater well monitoring. He typically follows up these investigations with soil and groundwater cleanup efforts. In addition, he has investigated landfills and conducted environmental assessments of commercial properties.
Mr. Glomb also performs expert testimony for geotechnical and environmental issues.
Jim Glomb Geotechnical & Environmental Consulting, Inc.
152 Weeks Way, Sebastopol, CA 95472
www.jimglomb.com, email: jim@jimglomb.com
Office 707-237-2703, Cell 707-696-1415, Fax# 707-237-2659